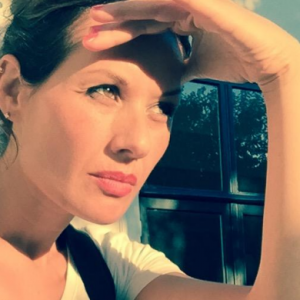 Met ingang van 1 mei 2017 is de werkruimte op de eerste verdieping, boven de Weggeefwinkel en onder het kantoor van Doorbraak, als atelier in gebruik door Lucia Rafanelli. Lucia is een uit Toscane afkomstige kunstschilder en illustrator. Lucia stelt zich hieronder aan je voor:
Buongiorno, my name is Lucia Rafanelli.
It's my pleasure to introduce to you my work my art.
What you see is the result of many stages and styles I went through in the years. I started to draw on the kitchen wall of my parents' villa in Tuscany and from there I have experienced many surfaces to improve my creativity. Starting from simple drawings I worked as a cartoonist, interior decorator and illustrator for children's books.
My painting enclose the harmonious co-existence of all those different styles, combined with my ongoing experimentation in use of materials. The result is an art that amplifies the happy feeling through huge dimensions of subjects on canvas, bright colours and a powerful fusion of brush strokes and graphic lines.
In short:
Born in Livorno, Tuscany, Italy in 1975
Studied Political Science in Florence
Scuola Internazionale di Illustrazione di libri per bambini, Sarmede, Treviso
Moved to The Netherlands in 2003
Full time painter and currently painting the Civilized Animals Series and Fashion Crossovers.
For more info see my website: www.luciarafanelli.design
Ciaoonee